For the Johnstonian News
CLAYTON — Some people might shudder at the term "new normal," but the pre-COVID world isn't coming back.
The reemerging workforce has some new demands and the leverage to ask for them, forcing companies to get creative to attract and keep employees.
On June 29, the Clayton Chamber of Commerce held a panel discussion, asking panelists what companies today must consider to attract and retain talent.
"Everyone can afford to build a good culture," said Barbara Brothers, director of business engagement for Capital Area Workforce Development. "There is a rising importance of tuition reimbursement and/or professional development opportunities. Not every company can afford to offer perks like that, but everyone can afford to build a good culture."
​While wages will almost always reign supreme, it is no longer as simple as the highest bidder getting the prize. Jobseekers have emphasized working from home, flexible schedules and other non-traditional benefits that companies should consider if they want to attract and retain a talented workforce, the panelists said.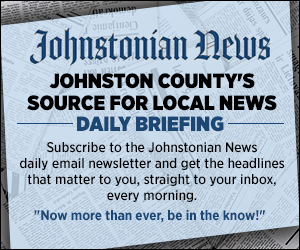 ​"We've got to be more flexible and more creative now than we have been in the past," said Josh Thompson, a Novo Nordisk vice president. "Companies have to be able to adapt and be willing to meet their workforce halfway if they want them to stick around."
The four-day work week
"We've been a four-day work week for 25 years," Caterpillar's Vic Baluis told the audience, eliciting a couple of gasps.
The model has proven effective, said Baluis, operations manager at the company's Clayton plant. "One of the biggest benefits of this model is when it comes to overtime," he said.
"If our teams need more than 40 hours to get a project done, they're working on a Friday instead of eating into their Saturdays or Sundays," Baluis explained. "I can't think of a single time since I've been here where we had to work on a Saturday, and you can tell how much that means to our staff."
But the four-day work week is not the magic solution for every company, Baluis said. Company policy changes, especially ones that drastic, must first have the support of the workforce, he said. Ten hours a day is a long shift, and some workers prefer having their mornings or afternoons available. For them, that's preferable to a third day off.
Caterpillar had to introduce the concept by offering both traditional and four-day weeks to its workforce, Baluis noted. In the end, four-day weeks became the employees' preferred choice, and Caterpillar was able to implement the change. 
Coming back from COVID
Because the pandemic forced companies to work remotely or virtually, they deployed the technology to make that happen. But companies also placed a new emphasis on the mental well-being of their workers, said Carrie Hobrough of CBIZ Payroll & HR Technology.
"I'm as extroverted as they come," said Hobrough, who advises companies on technology solutions. "So being forced to quarantine and work remote was tough. I found that the more I stayed home, the less and less I wanted to leave. When I realized I was choosing not to go out to see friends or family, I knew something was wrong."
And after two years of COVID, even introverts felt the effects of being isolated from the companies they work for. 
Some businesses adapted.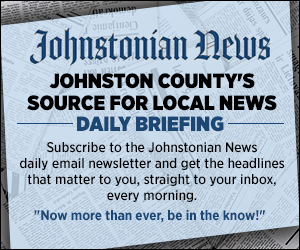 "We were able to send care packages to our staff at home," said Evelyn Sanders, president and chief executive of Southeastern Healthcare of North Carolina. "We sent bags of coffee or bottles of wine for a virtual wine tasting. Just something that let them know we are all going through this together and we are still thinking of them."
Southeastern Healthcare has gone almost 80% remote, Sanders said. Maintaining relationships with employees is harder now but also essential if the company wants to continue to bring and retain top talent, she said, noting that Southeastern had grown from 18 to 137 employees during the pandemic.
What's next?
Traditionally, employees haven't had this much impact on company culture. But the pandemic forced employers to offer to remote work, and employees proved they don't have to commute to work every day to do their jobs.
The success of that model, whether intentional or not, has the workforce asking, "What else at work can be improved?"