CLAYTON — Since Russia invaded Ukraine, Lillia Taschuk of Clayton figures she has helped funnel some $8 million in medical supplies to the war-ravaged country.
It's easy to understand why. Her maternal grandparents came to the United States from Ukraine during World War II. Her paternal grandparents came here from Ukraine during the Great War before that, and Taschuk still has family in the country.
"We speak every day," she said by phone last week.
Taschuk's support of Ukraine began with a simple question to her employer, S2S Global, which sells equipment and supplies to hospitals. "I reached out to my company because I'm Ukrainian and said, do we have anything that you'd like to donate?" she said.
The company's answer, in March, was "two truckloads of critically needed medical supplies that we shipped over to Ukraine," Taschuk said.
Two truckloads became more after S2S Global's parent company, Premier Inc., posted a video of the donation online. "When the Premier video went on the website, it kind of went viral, and all of my hospitals started calling me," Taschuk said.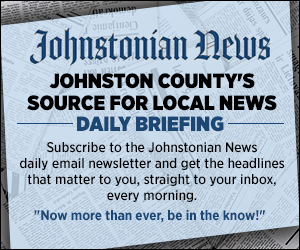 One of them was WakeMed, which she figures has donated some $4 million in supplies.
Among the donations: hospital beds, surgical gloves, bandages, IV syringes, even an ambulance.
"I mean everything you need to go on the frontline to save lives," Taschuk said.
The supplies, of course, have to make their way to Ukraine, and the generosity of other companies has made that possible, Taschuk said. "When other people saw what I was doing, a man who works with exporting cars out of Wilmington came to me and offered me two (shipping) containers a week," she said,
That donation in itself is substantial, Taschuk said. "That is a lot of money because containers go for about $10,000 apiece," she said.
A nearly simultaneous donation has made it possible to get the supplies to the port at Wilmington, Taschuk said. "That same week, I met an owner of a trucking company who happens to be Ukrainian, and he offered me all the freight," she said.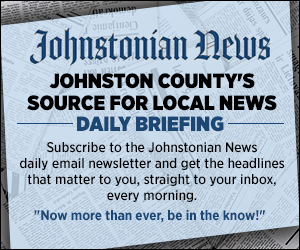 From Wilmington, the containers make their way to Antwerp, Belgium, whose port has been a revelation, Taschuk said. "Everybody's trying to get into Germany and Poland, and that takes forever," she said. "The ambulance took 38 days, and I'll never use that route again because I can go right into Antwerp, Belgium, with no problem."
From Antwerp, a trucking company with operations in Poland ferries the supplies to a warehouse in that country, which borders Ukraine.
"And then my family in Lviv, in western Ukraine, makes connections with the Lviv military administration, which crosses into Poland, picks everything up and then drives into Lviv," Taschuk said. "And they break everything open, and they send what is needed to the 40 different hospitals," including those in cities that Russian forces have occupied.
"I have the coolest video of my family delivering the ambulance that I sent over from Hartford, Connecticut," she added.
The reaction from hospitals is one of awed appreciation, Taschuk said. "It's like Christmas," she said. "They are so excited when they open the container and see everything that they have."
Taschuk continues to ship medical supplies to Ukraine, but she's thinking too about the needs of Ukrainian soldiers, especially with winter approaching. "I've also been buying, myself, military uniforms and boots for the winter so that they can support the brave warriors who, honest to goodness, don't have enough uniforms and boots to keep doing what they're doing," she said.
"It takes a bit longer to source military gear — boots, for example — because they need the right sizes," Taschuk added. "I've been packing the winter gear since this summer in anticipation of winter."
The mood in Ukraine at the moment is extremely serious, Taschuk said, in part because the people there fear an escalation in the war. "Nobody's celebrating that we're taking back occupied territory, because right now, more than ever, it's all hands on deck," she said. "More than ever, they need what we're sending them."